Northern Italy: Dolomites and Lago di Garda - May 2004
---
Day 1: arrival 16:00 at the DB Autozug in Dusseldorf
Mounting the bike on the train on the lower deck. There's not much headroom.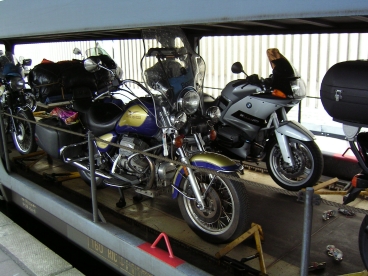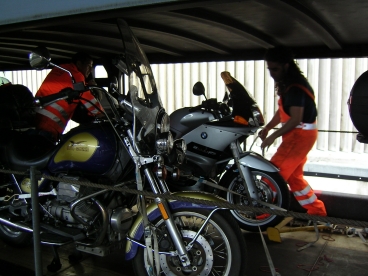 ... and the train departs at 18:00 scharp for a nighttrain voyage to Italy - along the Rijn and the Lorelei.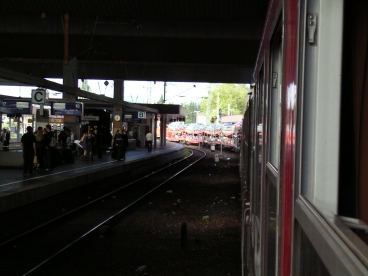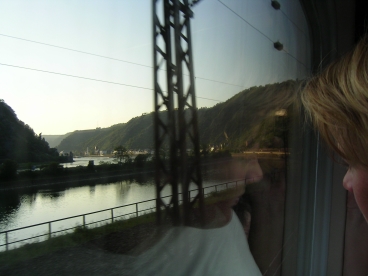 ---
Day 2: Arrival 07:00 in Bolzano/Bozen in Italy
Dismounting the bikes from the train and driving up into the Dolomites (Eggertal) and reaching Schloss Latemar at the Karersee (altitude 1712 m.)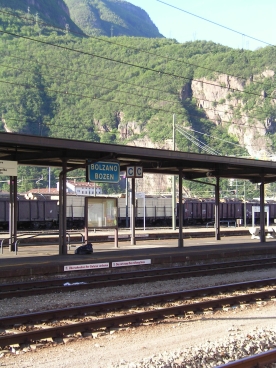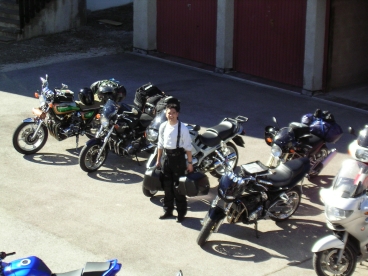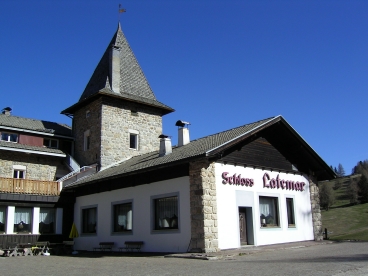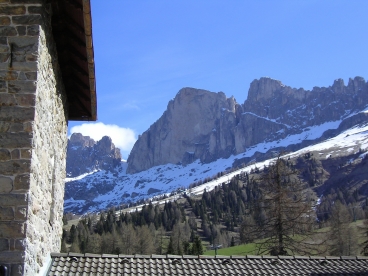 ... in the afternoon we drive the first tour - the Sella Ronda - over the Nigerpass and the Sella Joch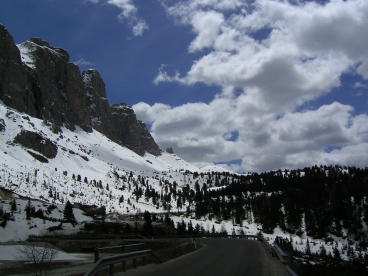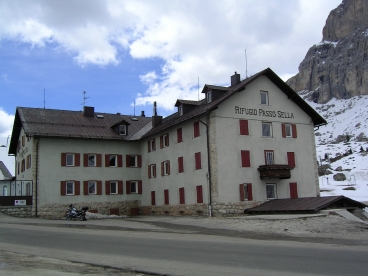 ... arriving the peek (in the snow, which is still there)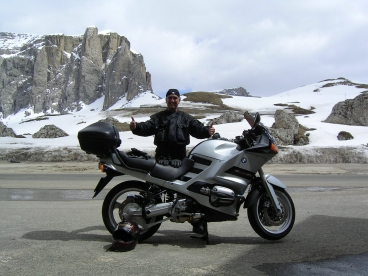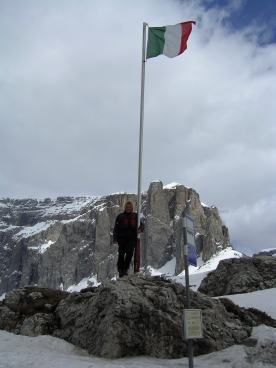 ... the hotel in which we will stay the upcoming 4 days: Castel Latemar with a spectacular view on the Dolomites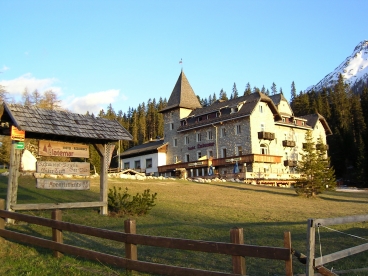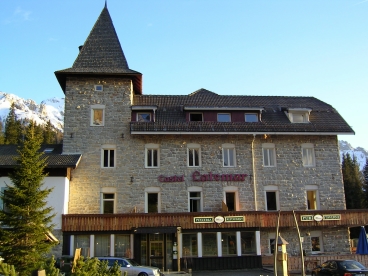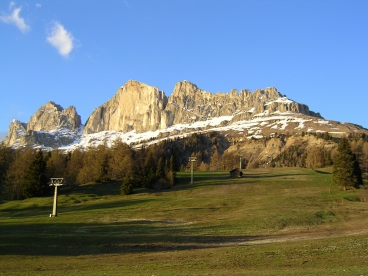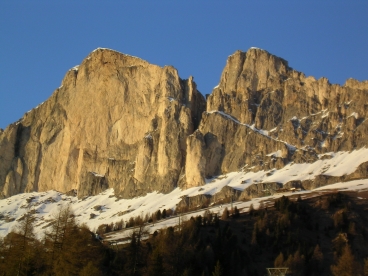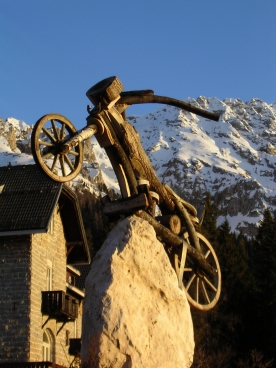 ... it's a real Biker hotel.
---
Day 3: Driving the longest route, with many detours (Umleitung), road repairs and landslides
The necessary maintenance on the bike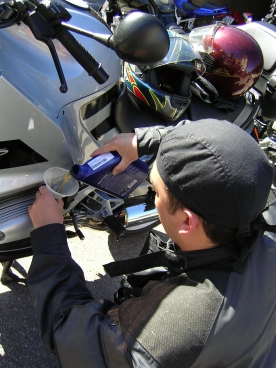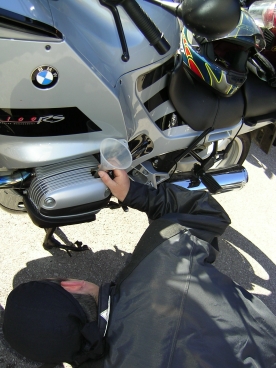 ... and on route again: spectacular views and plenty of hairpins (kehren tornanti)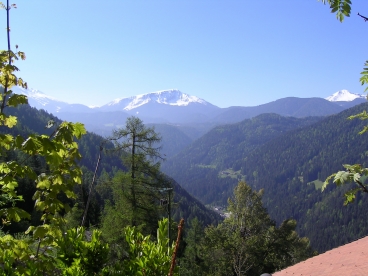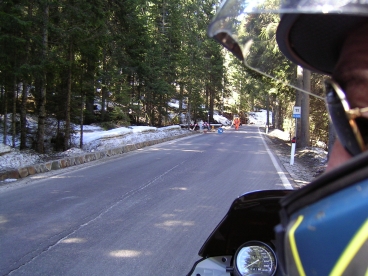 ... lots of road repairs too, the winter has done much damage to the roads (the snow is still there)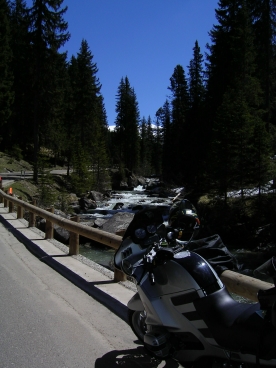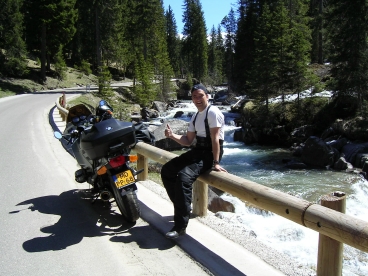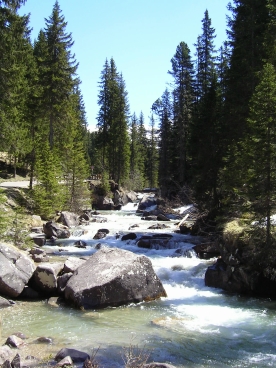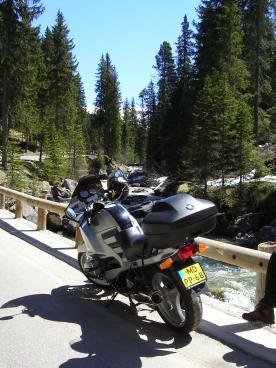 ... on every instance you can see the Dolomites and the Alpes (in the North)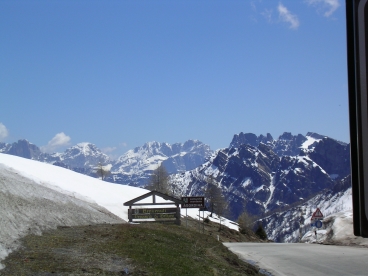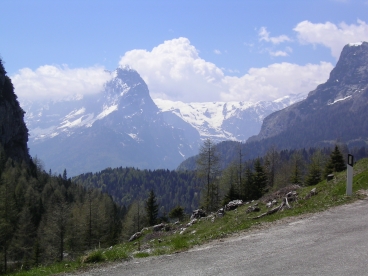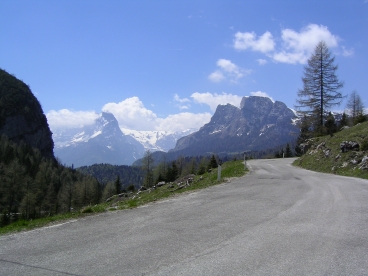 ... the Passo Pordoi is still covered in snow (36 hairpins up, 27 down)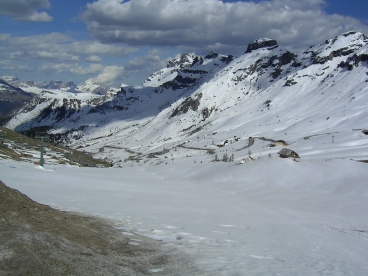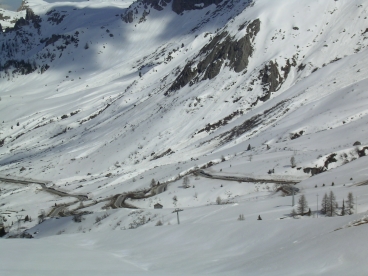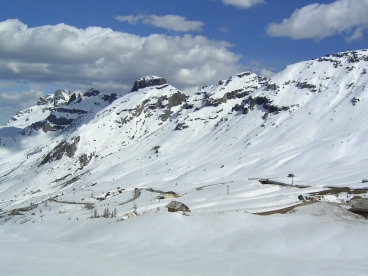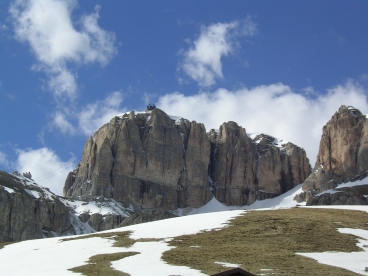 ---
Day 4: the last day in the Dolomites
A relaxed tour in the neighbourhood.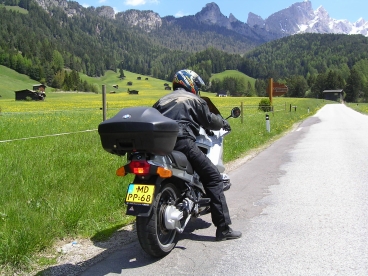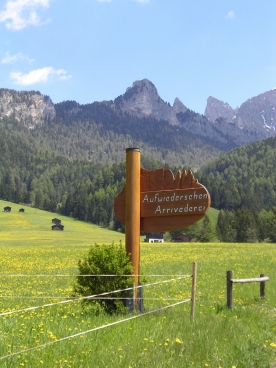 ---
Day 5: driving to Lake Garda - Lago di Garda - Gardameer
A relaxed drive through the country site and relaxing by the swimmingpool at Lake Garda.
---
Day 6: a visit to Sirmione
On old town in Lake Garda with a huge Roman bathing complex (ruine).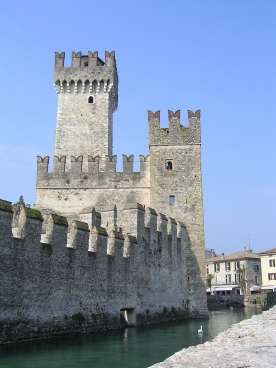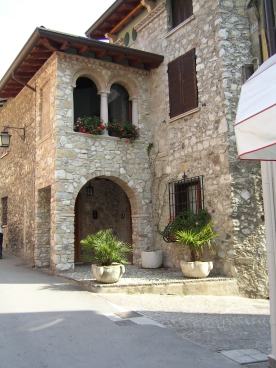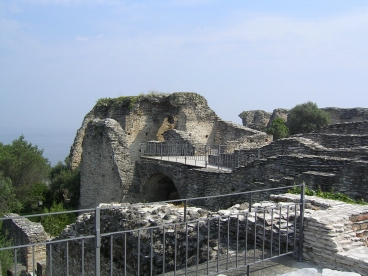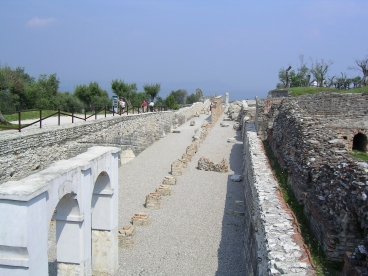 ... and the Italian Ice cream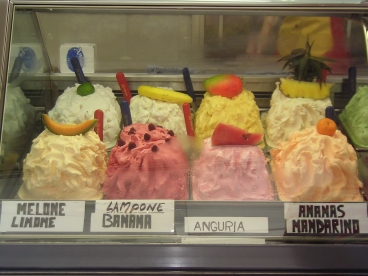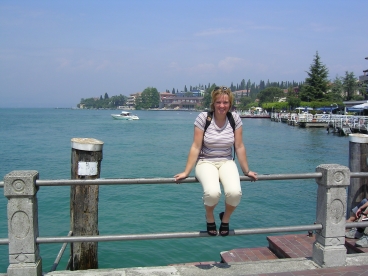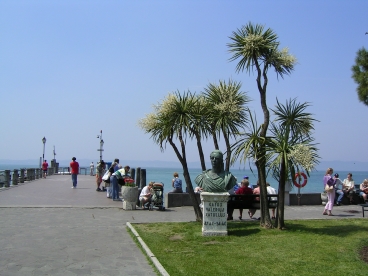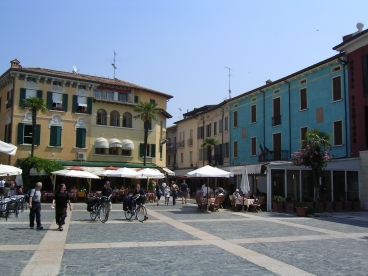 ---
Day 7: boat tour on Lake Garda
A day without the bike, because thunderstorms were predicted in the afternoon.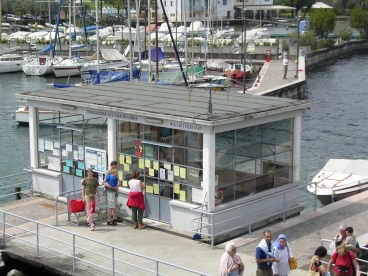 ... a visit to Malcesine, a small village on the Nortwest coast of the Lake Garda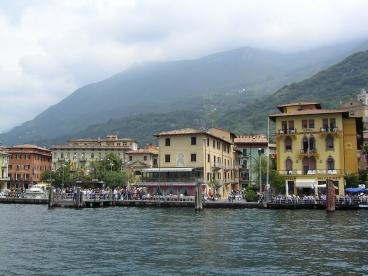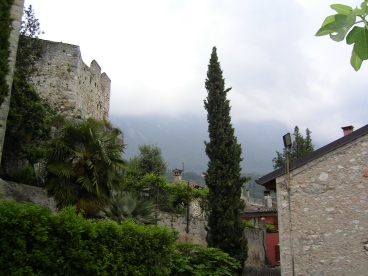 ... and thunderstorms are there with huge waves - a real Paradise for the (kite)surfers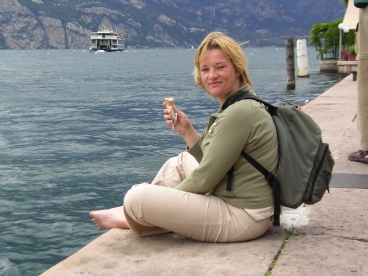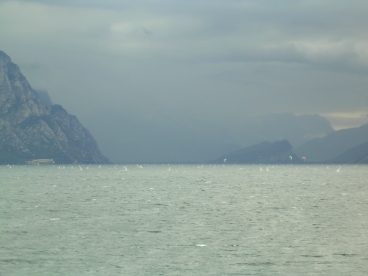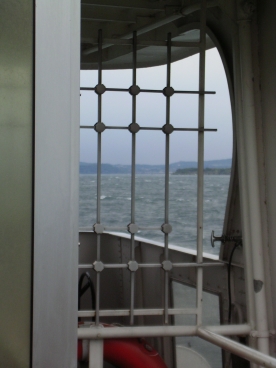 ---
Day 8: visiting other villages along Lake Garda by bike
Like Peschiera: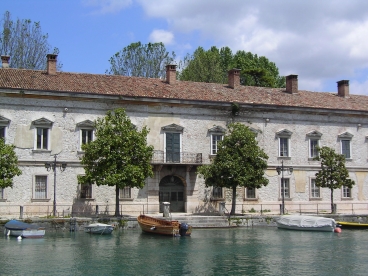 ---
Day 9: driving back to Bolzano
Along the coastside of Lake Garda, visting Lazise (beautiful village on the SouthEast coast)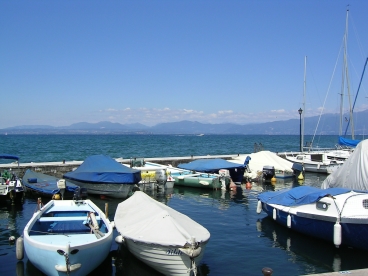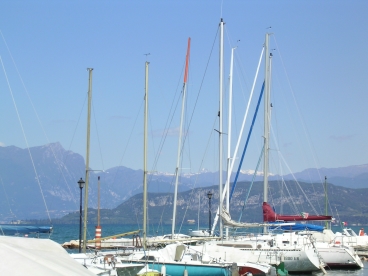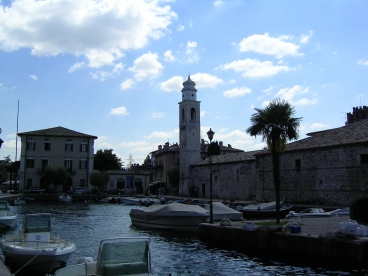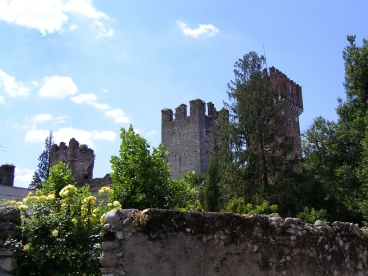 ... driving the bike back on the train again in Bolzano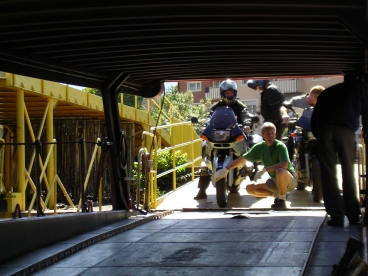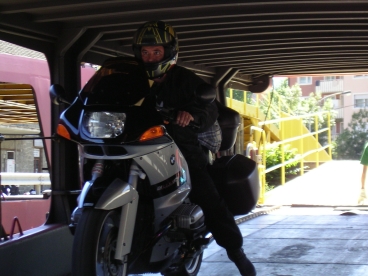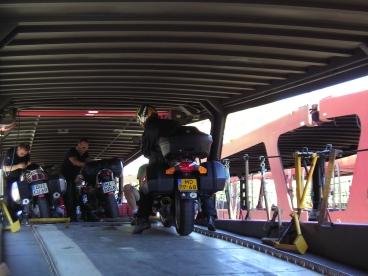 ... leaving Bolzano and Italy ... the end of the holiday.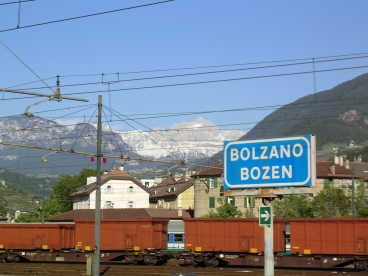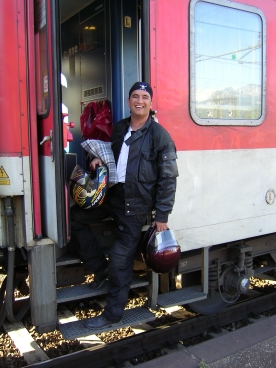 Ciao!
---
Day 10: driving back home from Dusseldorf to Deventer
---
Last updated: maandag 31 mei 2004
Door Jeroen Juwett, BMW R1100RS '01, Deventer